Happy Birthday Madeline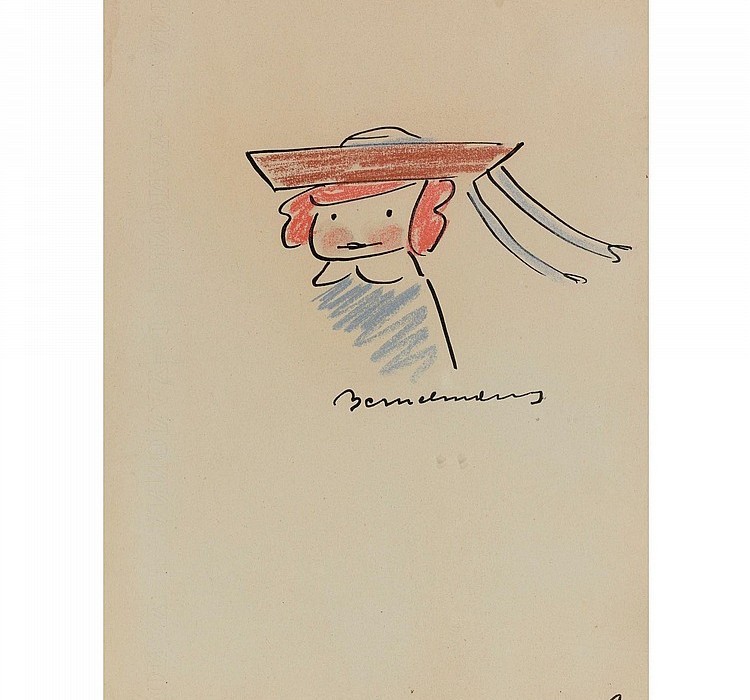 Ink and colored crayon drawing, sold Sotheby's, April 11, 2011, realized: $6,250.
Happy Anniversary Madeline! 75 years ago Ludwig Bemelmans (Austrian-American, 1898-1962) published his first story of the little girl in a Catholic boarding school in Paris. That was 1939. Five more were published between 1953 and 1961; a seventh,  published posthumously in 1999, was discovered after his death.
Many of us who grew up with this series can still recite from memory:
"In an old house in Paris,
that was covered with vines,
lived twelve little girls in two straight lines
…the smallest one was Madeline."
Gouache and watercolor on paper, Swann, November 17, 2011 for $15,600.
Madeleine in front of Notre Dame, watercolor on paper, Christie's, May 18, 2011 sold for $40,000.
Bemelmans also created many cover illustrations for The New Yorker, designed a set for a Broadway show and involved with several projects in Hollywood.
And we cannot forget, the painted murals at New York's Carlyle Hotel.