The Stanley Hotel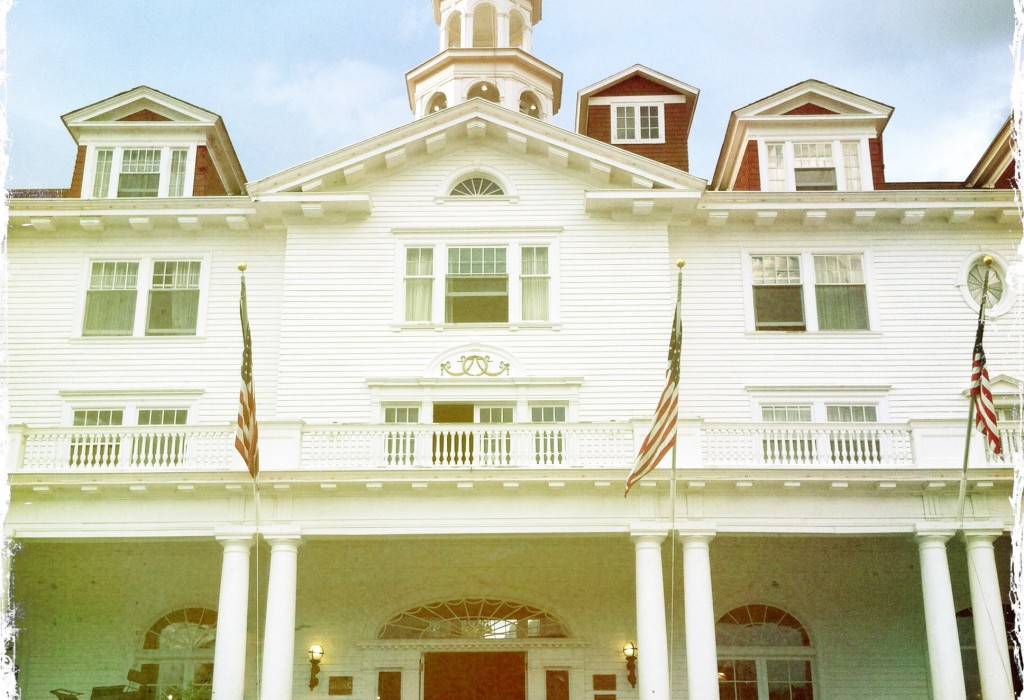 Freelan Oscar Stanley (1849-1940) was suffering from tuberculosis. His doctor prescribed him the thin fresh summertime air of Colorado. He secured a rental cabin for Stanley and his wife, Flora, for the summer of 1903. There, Stanley's health began to improve dramatically, and they decided to move permanently. 
With his twin brother, Francis Edgar Stanley (1849-1918), Freelan founded Stanley Steamer, the steam-powered motor carriage company. Prior to that the brothers experienced success developing a photographic process and selling it to the founder of Kodak, George Eastman.  Stanley was ready for something new. He witnessed the momentum gathering in the early twentieth century of travelers making Estes Park their summer destination.  More and more tourists journeyed along the rough roads to admire the soaring mountains, sweeping broad meadows, cool streams, wildlife and crisp air.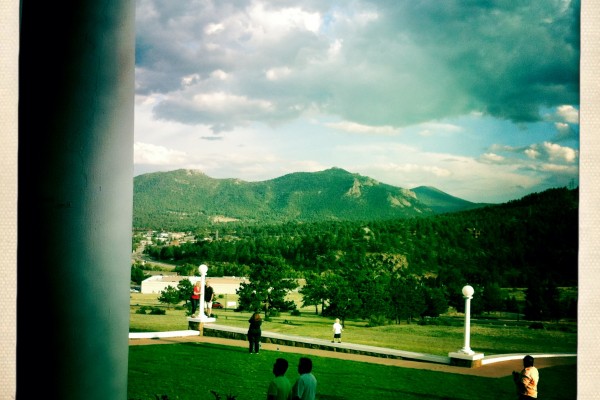 Stanley purchased 1,400 acres of land and a hunting lodge from the British Earl of Dunraven. He envisioned a hotel built on a hill overlooking Estes Valley.  So he hired the Denver architect, T. Robert Wieger, who designed the first building in a neo-Georgian architectural style in 1907 with an estimated cost of $150,000. It was to be known as the Dunraven. Flora preferred the neoclassical architecture of her hometown in Maine and Stanley liked the contrast of the clean, crisp lines against the rustic, log cabins of the west.  Twelve clapboard buildings were designed to face south across a meadow with unobstructed views.  The main structure has a symmetrical floor plan and includes three wings, intersecting in an H pattern featuring six sets of paired, turned columns supporting the veranda's balustraded roof. The fenestration is highlighted with a pedimented and ocular windows, arched tops, fanlights and Palladian accents. Peering out of the windows the structure offers panoramic views of the Rockies.
Stanley, an amateur architect, designed the kitchen himself which was one of the first completely electric kitchens in the country. He also made sure the hotel was equipped with new conveniences such as indoor plumbing, electricity and telephones.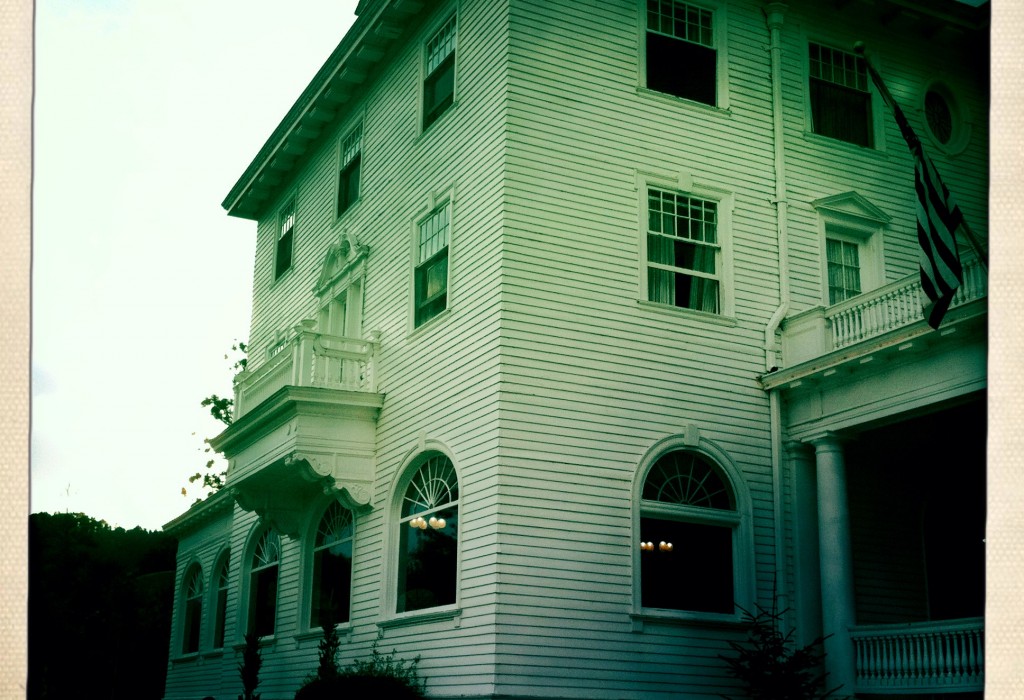 The hotel opened in 1909 at the cost of $500,000. 
By the time President Woodrow Wilson signed the Rocky Mountain National Park Act in 1915, Estes Park had immediate affect on tourism. The first year there were 31,000 visitors to the national park. Five years later the numbers had soared to 241,000.
Stanley sold the hotel in 1926.  It then weathered difficult times and closed during WWII. Afterward it was open only intermittently during the summers. After a 1980s renovation, it opened year round. A strip mall with a giant Safeway was built at the base of the site, obstructing the magnificent view when as you approach the grounds.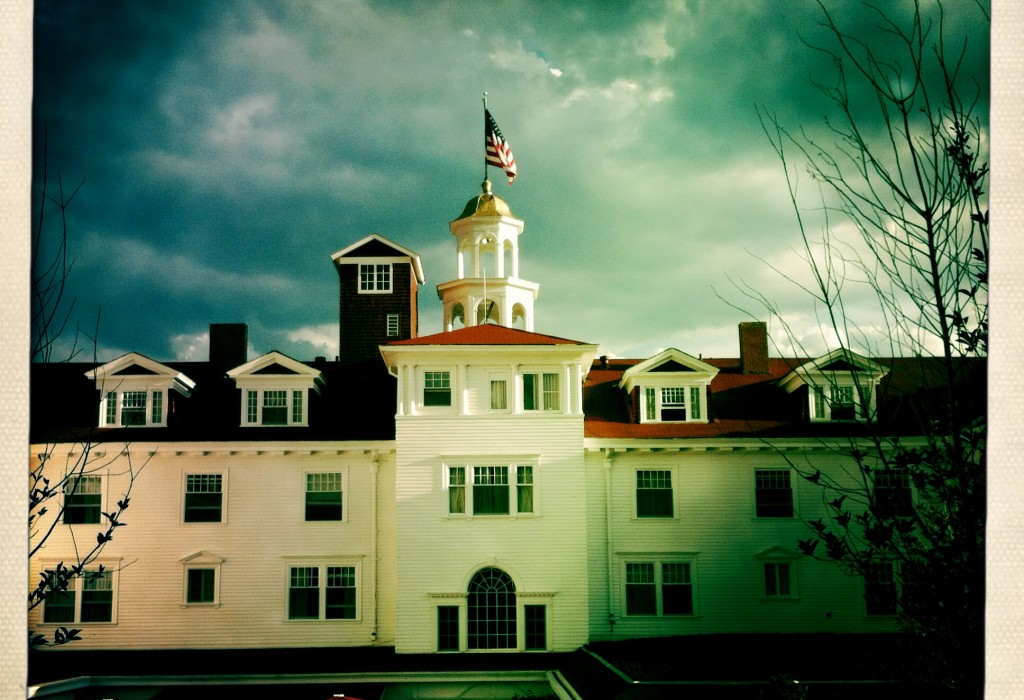 [photos by me, Hipstamatic app]